Picture this: I've arrived to Bosnia 2 months and 3 weeks ago, one week away from the visa expiration date, Covid-19 is hitting hard the country again, only supermarkets and important stores are open, curfew starting from 6pm till 5am the next day, snow everywhere, cold weather… alright, let's stop with the bad things!
Since that moment, I realized I had one week only to find a new country where to go, a feeling of adventure took my body and my mind. I was feeling impatient and calm at the same time, hard to explain.
Sarajevo has been an amazing place and I have all the intentions to stay here a little bit longer, warmer days are arriving!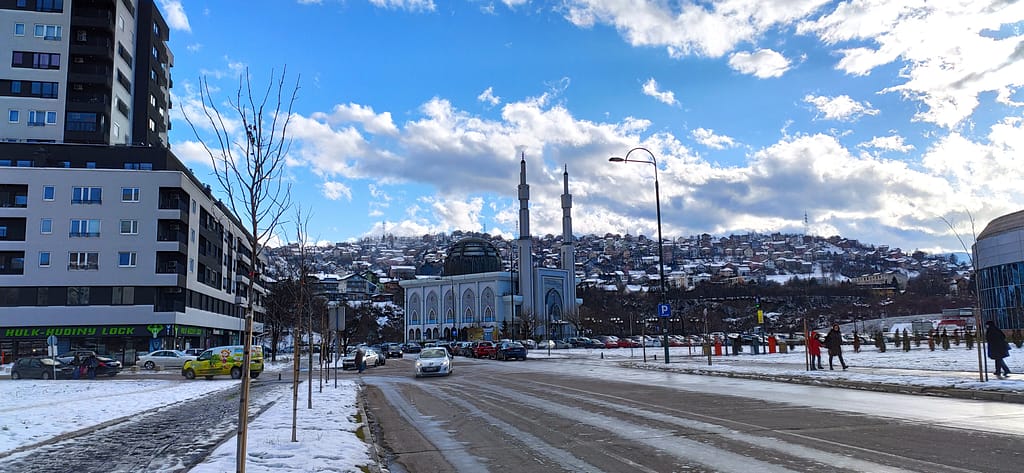 First mission: try to extend my tourist visa a little bit longer.
Surfing the web I found the Foreign's Office web page but the contact form was not working (no wonder…)
Next step: get the rollerblades on and ride there; the office is at the other side of the city, over 10km (in front of the airport) on cold weather, these moments are when I realized I really love rollerblading!
After struggling with the uphills and enjoying the downhills I finally arrive to the office. A kind police officer at the entrance explains to me where to go, she was surprise to see me on rollerblades and being that far from the city center.
Face mask on and after putting alcohol gel on my hand, I go in. A staff member receives me and I go something like:
Me: Hello, I'd to like extend my tourist visa for a little bit longer.
Staff: Alright, why would you do that?
Me: Because I like the city, I like being here, it's peaceful and I enjoy it
Staff: That's great! Besides that, do you have any specific reason?
Me: No, the only reason is because I like it here
Staff: I'm sorry but we can't do anything, you have to find a valid reason, family reunion, work, bla bla bla…
Me: Oh, it makes sense, thank you so much!
Staff: You can go somewhere and come back in 3 months
Me: True! See you in three months then! Thank you so much
First mission: failed.
---
Now that first mission has failed, let's find another one!
Second mission: find a country to go in less than a week
Kind of difficult considering the following: I've not been vaccinated, most of the countries have their borders closed due to Covid-19 and going back to Argentina is not an option.
The search on Google was "countries opened to tourist" and many results were shown. The first list I went into showed Serbia at the top of it.
Alright, let's go to Google maps to see how far away is Serbia from here. Surprise surprise! The distance from Sarajevo to Belgrade is almost 300km (100km less than the distance from Buenos Aires to Mar del Plata) !
New destination has been chosen: Belgrade, Serbia.
Since the distance from one place to another is not a big one, I figure out it was going to be convenient to travel by bus. Rollerblades on again and ride to the bus stations (there are two in Sarajevo). Sarajevo Central Bus Station, as the name says, it's at the center of the city and no buses were going from there to Belgrade.
Let's go to the second one: Istočno Sarajevo Bus Station, near the airport and more likely to have ticket to Belgrade. Bingo! A bus is leaving in two days at 8 in the morning, yeyyy!

Bus ticket date: March 31st 2021.
Visa expiration date: March 31st 2021.
Kind of risky, but no adventure if not!
Second mission: accomplished!
---
The day has arrived. I've packed all my things in one suitcase and one big backpack the night before and Kerim, the apartment where I'm staying owner, is going to pick me up in the next minutes.
We shared a coffee while waiting for the bus and talked about our lives. During my 3 months stay at Sarajevo I noticed that a lot of people smoke cigarettes (a lot means A LOT!) and I had to ask him why is that, why that many amount of people chose to ruin their life in that way. His only explanation was that many of them come from Turkish family and they are known for smoking way too much.
Interesting fact: I couldn't find a single restaurant/bar in which smoking is forbidden.
The bus arrived and it's time to say goodbye to Kerim, he has been such an amazing host and I hope we can see each other again!
I took the first empty seat, put my headsets on, Heavy Metal was chosen from my playlist and… here I go Belgrade!
After over 5 hours on the road, we reached the border at Zvornik.
We get to the police cabin at the border outpost and I deliver my passport to the police officer. After few minutes he comes back and he asks me for a paper that police gives to tourist.
Important: if you are going to stay in Bosnia i Herzegovina for over 48 hours, you have to go to a police station and state where you are staying.
The officer goes to his superior officer, stays there for few minutes and later both of them come to me and asked me: "How long have you been in Bosnia?" (not in perfect english but I managed to understand). I said I've been here for 3 months and the superior goes: "WHAT? 3 MONTHS? DAAAAMMNNN!". Then I got worried, my first thought was "I'm going to jail, fair enough".
The police officer comes to me again and he says: "Have problema" and I got even more scared…
I was there, scared as hell, looking through the cabin window what the officer was doing and after few minutes he says: "How much money do you have in hand?". Fucking hell! He wants a bribe! OK, relax, take a deep breath and think for a moment: "I only have 100€ here".
Few more minutes passes as he's writing on a paper, when he finished writing he asked me for 30€.
"Alright, everything is fine now, he took the money and that's it" was in my head, and indeed, that's what happened. He gave the paper which turned out to be a fine because I spent more than 48 hours in Bosnia without going to the police station. Lesson learned!
Bosnian border was behind, now heading to Serbian border. Bus stops, driver got my passport and gave it to the police officer. The officer took it and went to the cabin to check everything I guess.
After long 5 minutes the police officer comes and gives me back my passport. I checked and the stamp was there and we are good to go.
Things coming to my mind: He never asked me how long I'm going to stay in Serbia, never asked me how much money do I have to support my staying, never asked me where I'm going, why I'm here. Questions were not asked and I got the stamp, it means the travel continues and I'm in Serbian territory!
Back in the bus, putting all the documents in their respective places, going back to my seat, headphones on and here I go again, two more hours to Belgrade.
With a lot of anxiety and nerves I finally got to Belgrade when the bus driver yelled: Добро дошли у Београд!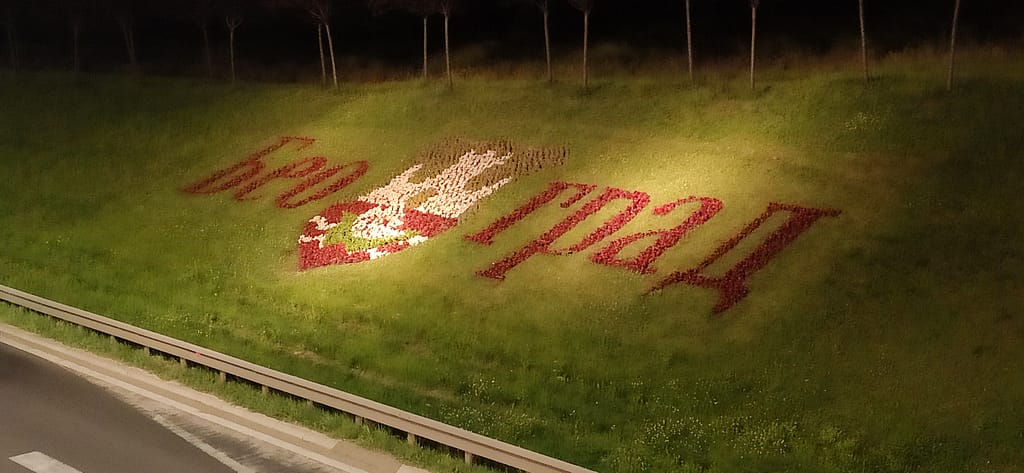 That's all folks! Just kidding, there's one more thing…
I got out of the bus at the bus station, carrying the suitcase and trying to find internet to locate the place where I was going. Couldn't find internet so I headed to the taxi drivers, which is always a bad idea if you are a tourist and you don't know the conversion rate of the country currency. I found, what I thought, an honest taxi driver.
I haven't got any cash with me and he doesn't accept card. He pointed me where the closest ATM is and I'm heading that way. I took 2.000 Dinara (around 17€, which I consider a lot of money) and I got into the taxi.
In the travel he asks me where am I from, what am I doing here, and all those basic questions. 10 minutes later we arrived to the place and he said "okay, 5.000 dinara". I was like "5.000 dinara is around 45€, what the fuck are you talking about?" but I go with "I only have 2.000, no more, take it or I call the police because you are trying to fuck me up", he goes: "okay, thank you, bye bye".
After this I got a little bit pissed off but at the same time I was thinking "You should pay more attention next time and I'm finally here!".